Cycling is a beautiful sport that allows you to cycle and visit many unforgettable places. However, as technology advances, it is not really necessary to travel to the end of the world to see what awaits us there. We don't have to wait long to find out about news and updates about our favorite sports that you can practice at beskidzkapilka.pl . Virtual reality is the answer to such needs. There are already many VR games for fans of cycling. You can try different types of cycling in them.
1000 kilometers in your own showroom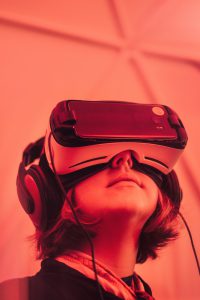 What do you need to start traversing the world in virtual reality? Typical equipment for playing in VR: goggles, equipment on which we launch a game or app, and a bicycle – it can even be a stationary exercise bike, because even riding it will give us the impression that we are actually moving in the field. In this way, we can travel even thousands of kilometers without leaving (or leaving) our own salon. If you're a fan of traveling and enjoy reading about racing, cycling, etc., you can read more about it here .

One of the most interesting applications that allows you to explore the world in virtual reality is CycleVR. It is an application, created by Aaron Puzey, based on the views from Google Maps. As part of the premiere of his application, Pauzey traveled around Great Britain himself. It lasted 85 hours, which were divided into several months of testing. As part of the journey, the artist "traveled" virtually the entire country from south to north.
The program was very popular and can now be downloaded for Android, iOS and a traditional PC.
Popular training games and applications for cyclists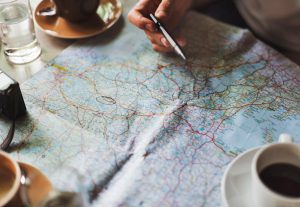 One of the applications for cyclists that allows training in virtual reality is BigRingVR. It is a bike driving simulator that allows you to traverse routes in the USA and Europe. This is as much as 245 routes with a length of nearly 5,700 kilometers. You can take a tour of Austria, Belgium, France, Italy, the Netherlands, Norway, Spain, Switzerland and more, so you can enjoy a variety of virtual views: from alpine meadows, mountains and valleys to amazing views of Death Valley in the USA.
Everyone will find something for himself. Users are encouraged by the easy choice of routes that can be adapted to their needs in terms of length, difficulty, or simply choose the country in which we want to go to the rally. When choosing a route, we also see how popular it is among other users and we see what results they achieved on it. We can take on various challenges, and all our statistics are saved in the application.
BigRingVR is unfortunately not a free application, but everyone interested can check it out thanks to a free one-week trial.
What is it for?
Lovers of real two-wheelers who cannot imagine a journey without the smell of fresh air or wind on their face can approach such equipment with a distance. However, the training value of virtual reality cycling is enormous. Even when going to the other part of the globe, we can see beforehand what route we will cover. Get ready for any unexpected adventures and just get ready for the tour. This can also be important for security reasons.
In this context, we can mention, for example, the app for cyclists, which is intended to … develop empathy between car drivers and cyclists.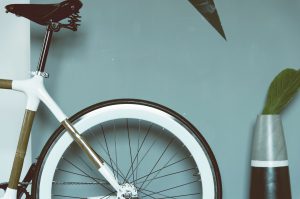 The author of the WheelSwap application is Ford, and what the name suggests, it is about swapping places. Car drivers get on the bike and watch what it's like to be a cyclist. And vice versa. In this way, both parties observe potentially dangerous situations on the road and learn how to remedy them in real life. Interestingly, this application was created based on real problems that drivers and cyclists reported online.
Finally, when on a winter day we do not necessarily want to go out for a bike, a ride at home on an exercise bike with a breathtaking route displayed in goggles will be a great option.
Art.spons.